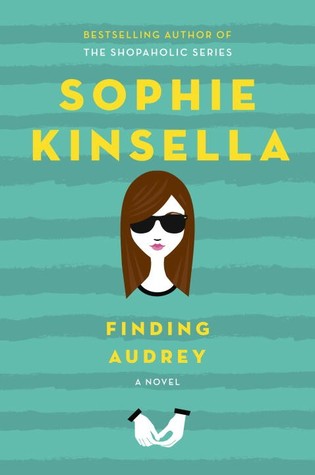 Goodreads summary:
An anxiety disorder disrupts fourteen-year-old Audrey's daily life. She has been making slow but steady progress with Dr. Sarah, but when Audrey meets Linus, her brother's gaming teammate, she is energized. She connects with him. Audrey can talk through her fears with Linus in a way she's never been able to do with anyone before. As their friendship deepens and her recovery gains momentum, a sweet romantic connection develops, one that helps not just Audrey but also her entire family.
After a bullying incident in school, Audrey hides at home and suffers with anxiety being around new people. The author took a lighthearted approach in telling Audrey's story. It centered around Audrey and her support group; her parents, siblings, her doctor Sarah and a blossoming connection with Linus.
The story was essentially a sitcom and I liked Audrey's filming adventures which gave us a look into some hilariously awkward conversations and funny situations happening in and around the house. I really enjoyed the family dynamics with the bossy loud mother, the gaming-obsessed brother and the non-assertive father.
Audrey finds a sweet and unlikely friend in Linus, a gaming friend of her brother's who visits the house, who helps her to venture out of her comfort zone and integrate back into the world with his encouragements.
I felt the story touched on the very tip of the iceberg in terms of Audrey's anxiety disorder and there wasn't quite a moment which I truly understood the reason for Audrey's fears and insecurities. I guess the main reason was because the bullying incident wasn't delved into much detail. If I had more to go on (was what she experienced so traumatic?) I could probably empathise more.
Overall, Finding Audrey was a different and amusing read.
Note: I received a copy via NetGalley to review. This review is my honest opinion.