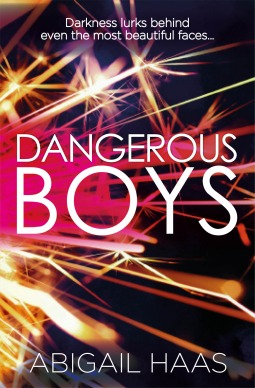 Goodreads summary:
Three teens venture into the abandoned Monroe estate one night; hours later, only two emerge from the burning wreckage. Chloe drags one Reznick brother to safety, unconscious and bleeding; the other is left to burn, dead in the fire. But which brother survives? And is his death a tragic accident? Desperate self-defense? Or murder?

Chloe is the only one with the answers. As the fire rages, and police and parents demand the truth, she struggles to piece together the story of how they got there-a story of jealousy, twisted passion, and the darkness that lurks behind even the most beautiful of faces…
Having read Dangerous Girls I had an inkling that this story would be just as twisted and suspenseful. I prepared to gasp in shock and feel disturbed by the last page and this book delivered!
Chloe Resnick is ready to leave town and her monotonous life behind but her plans are derailed when she has to stay and take care of her depressed and sick mother. One day during her shift at the diner, she meets Ethan, a guy who makes her feel loved and wanted and they soon become a couple. Chloe feels happy until Ethan's brother Oliver enters the picture and makes her question what she really wants.
I think the way the writing switches between 'now' and 'then' really kept me on my toes and made this book such a page-turner. I didn't actually like any of the characters as most of them were unsettling but nevertheless, I eagerly awaited for the truth to be revealed about who died, who survived and who was the killer in the ordeal that set the opening scene of the book.
Dangerously gripping, Dangerous Boys was a wickedly good read.